SDMS DAILY BULLETIN
Thursday, February 15, 2018
2:30 - 3:15 PM - Intramurals

2:30 - 4:00 PM - Homework Club/Drop-In After-School Tutoring

2:30 - 4:00 PM - Circle of Friends Spread the Love event - Room 026 - CANCELLED

2:30 - 4:00 PM - Drama Club - Run Act 1
Friday, February 16, 2018
Professional Development Day - No School for Students
Monday, February 19, 2018
No School - Presidents' Day
Tuesday, February 20, 2018
No School - Winter Recess
The Circle of Friends Spread the Love Event has been

cancelled

due to lack of student involvement. We hope to see you at our next Circle of Friends event where we will have dinner and then go see the premier performance of our school's play Shrek! Stay tuned for additional details.
Attention all 7th and 8th grade girls:
Join the Society of Women Engineers at Yale for an engineering extravaganza! Come learn about the different types of engineering and participate in exciting hands-on design challenges with other middle schoolers from across Connecticut. We also invite parents and educators to join us for a concurrent workshop, where we will provide strategies for continuing to engage your students Science, Engineering, Technology, and Math. For more information or to register, visit engineeringday.com/ctseed. Message jenna@engineeringday.com with any questions!
When - Saturday, March 24th
9:00 am - 2:00 pm
Where - Sloane Physics Laboratory, Yale University
See your school counselor, Mrs. Sollinger or Mr. Stratton, for more information
SDMS March Madness Food Drive
One Team -- One Goal!
Welcome to the SDMS March Madness Food Drive to help local Wethersfield families in need.
The competition tips off on February 12 and will go until February 28.
7th graders will battle it out against the 8th graders to see who can collect the most food.
Collection boxes will be set up in the cafeteria lobby. There will also be a scoreboard in the cafeteria to track each grade's progress.
The grade with the most collected items will win the opportunity to watch March Madness during lunch time for the month of March!
Get ready to slam dunk some donations and help us stock the Wethersfield Food Pantry!
Pantry Wish List
Baby Formula
Boxed Cereal*
Boxed Macaroni and Cheese
Boxed Potatoes
Canned or Boxed Juices
Canned Tuna*
Canned Vegetables
Canned Soups
Fruit Cups
Oatmeal
Rice/Pasta
Peanut Butter
Ramen Noodles
Spaghetti Sauce
The bold items (cereal and tuna) will earn you an extra point for your team!
Please ensure food items have not expired or won't expire soon.
Anna Griffin and Christian Bonvisuto . . . SDMS Hunger Action Committee Members
CIRCLE OF FRIENDS
Spread the Love
DISCOVER THE EFFECTS OF SPREADING POSITIVITY AMONG OLD AND NEW FRIENDS. YOU WILL BE SURE TO FEEL BETTER AFTER THIS EVENT!
SIGN UP IN ADVANCE BY TODAY
When: Thursday February 15th, 2018
2:30 – 3:30
Where: Silas Deane Middle School
Ms. Morello's Room 026
Cost: $3.00 (See Ms. Morello if the expense is hindering your attendance of the event)
*** Parents will need to provide transportation home from SDMS promptly at 3:30 or bus students can take the late bus at 3:15
If you plan on attending this event, please have your parents/guardians complete the permission slip below and return it to the Circle of Friends' Box in the SDMS office, by Tuesday February 14th, 2018. Please see Ms. Morello in room 009 with any questions.
------------------------------------------------------------------------------------------------------------------------------------------
My son/daughter, ___________________________________, has my permission to attend the Circle of Friends Spread the Love event immediately after school on Thursday, February 15th. Please send in $3.00 with the permission slip to cover expenses. I understand that I am responsible to arrange for transportation home.
Parent/Guardian Signature____________________________________________ Phone:____________________
@ the SDMS Library Media Center
Preparing Students for the 21st Century.
Communicate. Collaborate. Create. Problem Solve. Persevere.
Hours: Monday, Wednesday, Thursday: 7:45 a.m. - 4:15 p.m.
Friday: 7:45 a.m. - 2:30 p.m.
NOTE: The Library is closed after school on the following Tuesdays due to faculty meetings:
March 6 April 3 May 1 June 5
---
Nutmeg Battle of the Books--in a new format! Breakout EDU
Thursday, February 23, 2018: 2:30-3:15 p.m.
After School in the Library Media Center
Join us on for an epic battle to see if your team can unlock the boxes to solve the questions related to this year's 2018 Teen Nutmeg Nominee Books. Create a team; split up the reading; use the Internet if needed to solve the challenges. Get started reading now. The 2018 Nutmeg Books are on display and available for checkout in the Library Media Center.
---
FREE EBOOKS AND AUDIOBOOKS FOR BORROWING:
Want great books without worrying about overdues? Have a smartphone or tablet? Check out our eBooks and audiobooks from Overdrive!
Download free Overdrive app
Sign up (use school gmail and password)

Use your lastnamefirstname to log in and your computer password

Add a library: Silas Deane Middle School

Search and download a book or audiobook!
Need help? Ask Ms. Toledo or Mrs. Poulos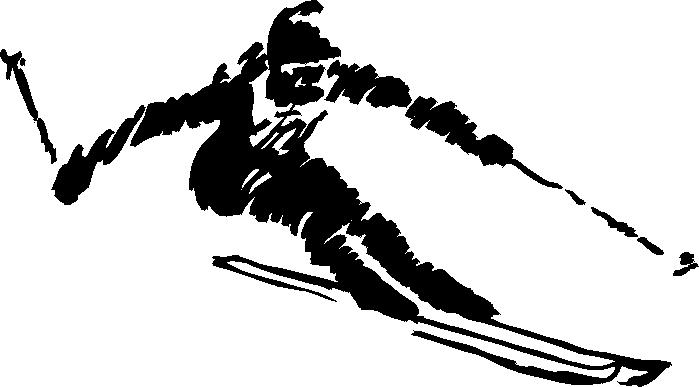 WETHERSFIELD SKI/SNOWBOARD CLUB 2018 OPEN TO WETHERSFIELD STUDENTS IN GRADES 7 - 12
The Ski Club is open to all Wethersfield Residents in Grades 7 - 12 and adults. The Ski Club offers one day trips on Saturdays to various ski areas in VT. The fee per trip includes lift tickets, bus transportation and supervision.
Trips offered this year are:
Saturday, Feb. 24th - Okemo, VT
(Registration Date - Wednesday, February 14th @ the Community Center from 7:00 - 8:00 PM) Cost: $95 - All ages; $50 - Bus Only Full payment is required at registration.
Saturday, March 10th - Killington, VT
(Registration Date - Wednesday, February 28th @ the Community Center from 7:00 - 8:00 PM) Cost: $100 - All ages; $50 - Bus Only Full payment is required at registration.
Please contact Donna Pallone (860-995-6139) for information on specific fees, information and registration forms.
2018 Wethersfield Softball Winter Clinics - Hitting and Fielding Friday evenings March 9th - April 13th (No clinic 3/30) - Location - 40 Willow Brook Drive, Berlin.
5 Sessions (Fielding and Hitting) - Cost $50
Register online wethersfieldlittleleague.org
Ages 6 - 10: 6:00 to 7:15 PM
Ages 11 - 14: 7:30 to 8:45 PM
Hitting and Fielding Instructor - Ashley Black - Former CCSU Softball Player and Current CT Outlaws Head Coach
All girls are encouraged to come and join regardless of skill level. Any questions, please email Marco Marchettini - mmarchettini@att.net.
REMINDERS:
LATE BUS: Please note students should sign up in the office by 1:00 pm if they are riding the late bus. They must be a bus student in order to take it. Students must be staying with a teacher or for a specific SDMS activity. Students are not allowed to leave school property and then come back to ride the late bus. The bus will pick up students in bus circle near the Main Office at approximately 3:15 pm.
Bus Students: Bus students can only take their assigned bus to and from the middle school. Friends may not ride home with students.
Early Dismissal: Students who are leaving school early, must bring a note to the office in the morning before school starts. The note should state the date, time and who will be picking the student up and be signed by the parent/guardian. The office will then give the student an early dismissal pass. If someone other than the parent is picking the student up, they must present I.D. when they come to the school. The note must be a signed note from the parent/guardian. Thank you!
EARN $ $ $ $ FOR SDMS
BRING IN YOUR BOX TOPS FROM HOME
LOOK FOR THEM ON PRODUCTS LIKE THESE
Drop them off in the main office, and we will turn them in for $$ CASH $$ !!!
Intramural and Tutoring after Intramurals session dates:
*1/22/18 - 3/29/18
*4/2/18 - 5/31/18